Google Trends for successful SEO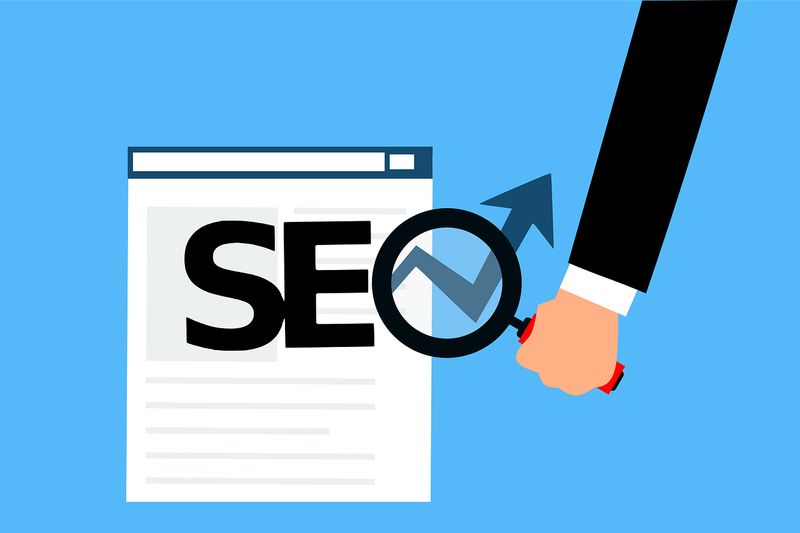 Google Trends is a free and very handy tool that allows you to see statistics or any other information about search queries both on Google itself and on Youtube. This tool has become especially popular lately, and there are many reasons for that. It allows you to monitor what a user is looking for and offers you quite a lot of useful information. It is also not very difficult to use, both to collect and to compare data.
If a user is looking for a specific service or a specific product, it is likely to mean that this is what he will buy. There is a correlation between how willing the user is to search online and their ability to buy. So, the more information a person receives - the more he will want to buy.
Consumers use certain terms to search the Internet, they use different keywords to find different information. At the same time, because the search results turn out to be just huge, the user is unlikely to see even half of what he was looking for. This usually means that the user will not search beyond the first page in Google. If a business owner wants to increase their sales, they need to learn how to work with Google Trends to get their site ranked higher in search results. It's a real magic wand for businesses.
First, you need to learn how to use Google Trends
1. Analyze keyword volume and trends
Google Trends gives you insight into recent keyword volume and trends.
Why is it so necessary? Because if you can see exactly what's gaining popularity - then you'll have the opportunity to be the fastest. You'll be able to make content using keywords and people will be more likely to find you.
For example, if you use Jaaxy or Soovle (keyword analysis tools), you can only see volume, but Google Trends allows you to predict how long a keyword will be at the top.
With Google Trends, you'll be able to discard keywords that are trending badly.
But how exactly do you identify a trending keyword? All you need to do is change the trending time frame. If you look at the framework over 3-5 years, you'll be able to figure out exactly what is a flare for a few months and what is really growing.
You'll also be able to figure out some keywords that work one season - some activity spikes happen every quarter. Maybe if that's what you need, but either way it will be helpful to distinguish such keywords from others.
2. Related keywords
Very good feature that Google Trends can give you - related keywords. Let's say there is one keyword term, type it into the search and below you can see certain keywords in the "related queries" table. There they will be listed in ascending order of popularity. This is a great way to do market research.
3. "Breakthrough" keywords
Sometimes instead of the usual percentages, Google Trends will show you the term "Breakout" in the search volume. This means that the keyword has had an unprecedented rise and has recently grown by more than 5,000%. Don't get any ideas, it doesn't mean it's too frequent and would be hard to use. Quite the opposite, in fact. You should consider using this keyword because it hasn't had time to show up elsewhere yet. If you make it in time, you'll very likely end up at the top of Google searches.
So good, it seems untrue
Yeah, maybe it is. Such "breakthroughs" are sometimes not what they seem at first glance. Don't immediately build your entire business model or theme for your website on them, because chances are they will drop in popularity fairly quickly. But if you want to attract users to your site for a few months and take a place on the search page - it's a very good option, if you understand what's what in time.
4. Related topics of video and blogging
It doesn't stop there. Thanks to Google Trends you can find related keywords, but you can also find an interesting related topic on which you can base subsequent content. Find a "related topics" table. It won't have anything specific in it, but you can look up other topics that people are interested in.
You can switch between growing and top topics. Top topics will include topics that get a high number of requests each month (although, they may not be growing). Growing topics will show you exactly what is trending. This is very useful for SEO because you will be able to create content that will always be slightly ahead of your competitors. Once you understand what keywords you should use - you can create a video, blog or social media post that will be based on those themes.
5. Local optimization
This feature works well for companies that operate in one specific location. As we mentioned before, it is through search that the customer decides whether to buy a product or use a paid service. You can use the statistics of search activity to analyze, monitor and roughly predict whether your new idea, product or service will work in your territory. A sub-regional interest tool will also be useful. You may be in the same country with a huge number of other people, but different regions may have different keywords, and the trend will develop quite uniquely.
For example, if you sell shoes and want to get into athletic apparel, you might look at the development of this trend in different cities or states in your country. This is how you can improve your SEO strategy to better target your target customer.
6. New ideas in keywords are very useful
Google Trends has certain other perks, so let's list them:
YouTube search.
Google buys.

Search for news

Image search

Web search

The results you find through these tools will help you decide what's popular at the moment. You won't have specific keywords, but you'll be aware of what's trending. The data is usually collected in the last 24 hours.
Just don't get too hung up on keywords that have only recently become popular, and be careful. Learn to distinguish between a momentary surge of interest and true popularity.
7. LSI keywords
Let's look at a rather important aspect of SEO that is often forgotten. LSI keywords. This is artificial intelligence, which is designed to find the connection between a keyword and some fragment within the text. Google Trends will help you by showing you such keywords. For example, you're writing an article about travel. Use related topics and queries to look at a list of terms that are related to your keyword.
All you have to do is add those terms in the right context to your text. The important thing is that it makes sense. You don't have to enter keywords by accident.
As Google Trends evolves and improves, context becomes crucial. You can add context through things like:
The "compare" tool will help you add some additional keywords.
Filter search results by category and country.

Web search.

Google Trends is developing quite fast, so you should never forget about context. The results are not compared to how popular the trend is, but to how successful your past keyword was.
To summarize:
Today's consumers are expecting more and more from content, and Google is rapidly evolving its algorithms, which is why we simply cannot ignore a useful tool like Google Trends. If you're ready to figure out keywords and trends, you can find quite a bit of new information to learn and analyze. It is through this new information that you can raise your level of SEO to an unprecedented level.
Was this article helpful?
36
Posted by:
👨 David A. Hill