Simple tips on how to take notes during a meeting like a professional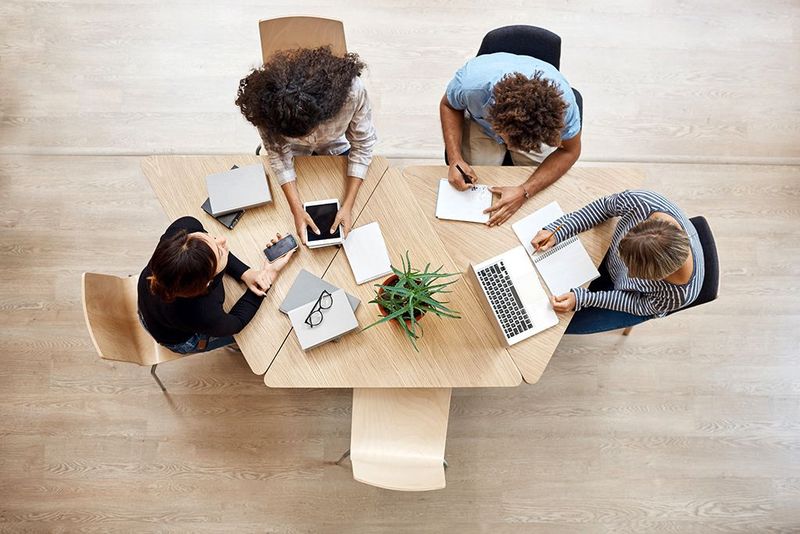 Whether you are participating in a brainstorming session, an interview with a prospective customer, or a meeting with your team, meeting notes can be useful for you to remember important information. Here is a simple guide to taking notes during the meeting that will improve your ability to communicate with others and create a meaningful knowledge record for the organization.
1. determine what is most important
First of all, you must understand that it is not necessary to record everything. A meeting is not exactly the participation in a trial, an event where you have to have every word on paper for legal reasons. Start by determining what is most important for the recording. Usually it starts with you following:
Time, date and place
List of participants
Subject to be discussed
decisions to be made
tasks to be done and to whom
All the above points are in the invitation to the meeting, so use them to speed up your process. For example, simply tick the names of the people who did not show up for the meeting. Then look through the agenda of the meeting. From there, you can view the topics to be discussed. You only need to check them as they are displayed or add/remove them if the plan requires changes. Now you have a minimum of things to keep track of. Your main focus will be on gathering detailed information about the agenda and recording the decisions made, including the delegation of tasks.
2. use of a dictation machine
Whether you write it by hand or directly into a proposal, people tend to speak faster in meetings than you can write. It would be extremely difficult to keep track if several people are involved in a discussion at the same time. This is one of the main reasons why you should request permission to use a Dictaphone at every meeting. At the same time, you can also take notes at your own pace. Shortly afterwards, when you transfer them to the official file or request, you can listen to the entire recording to make sure you haven't missed any important information.
Most importantly, you should read your company's privacy policy before using a voice recorder. Speak with Human Resources to clarify and ensure that you are allowed to record during meetings. Finally, remember to let everyone in the meeting know when you will start recording and when you will end the meeting.
3. do not be overwhelmed
The main thing during the meeting is to take note of the most important souvenir:
Was a topic added to the agenda at the very last minute?
Did an unusual situation occur during a meeting?
What questions were asked?
What was highlighted by the moderator?
What should not be forgotten or overlooked?
What should the participants of the meeting have learned during this time?
Whoever has reviewed your notes in the future should be able to get this information there. Depending on the nature of the meeting, you may need to add additional information. It is also important to record any figures mentioned, such as data or statistics. This is what most people usually overlook or misunderstand. All these important materials such as videos, handouts and slides should also be put together in one file.
4. use meeting templates to avoid unnecessary errors
While there are people who would disapprove of the use of templates, there is no denying that it is especially useful when working on a repetitive task, so why repeat the same thing every time you attend a session? Most meeting notes retain the same format, so using a fixed template would help you reduce your time in creating a template for each meeting. It will also help you avoid mistakes because you have a proper process to guide you through the process. The essential information you need to enter is displayed in the form of empty blocks or checklists.
5. make sure that your session notes are easy to search
When you are finished creating your session notes (before or after), it is important to set up a search system. This would make it easier for you and everyone else to search the session notes when you need them. You can choose to use tags to easily classify online information based on the topic discussed. Alternatively, you can create categories for each type of meeting in your filing system to ensure that all participants can see them in a single list.

6. establish an effective follow-up process
Creating a follow-up process based on your meeting notes can be beneficial. It allows you to highlight the agreed tasks, the person responsible for the type of task and the important deadlines. You can also add resources, instructions or ground rules that were discussed during the meeting.
Was this article helpful?
133
Posted by:
👨 David A. Hill