Cloudy Computing Future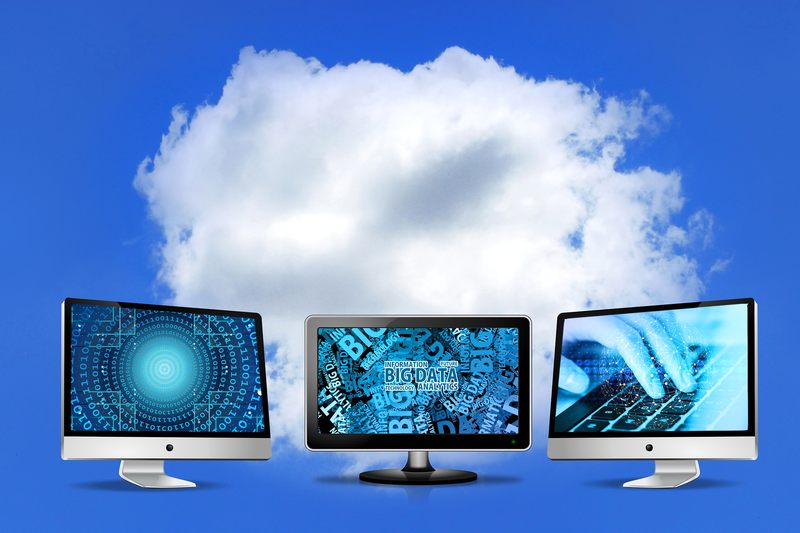 The term "cloud" has become commonplace in today's highly technology-oriented economy. What is it? According to Microsoft, "The cloud is not a physical entity, but instead is a vast network of remote servers around the globe which are hooked together and meant to operate as a single ecosystem. These servers are designed to either store and manage data, run applications, or deliver content or a service such as streaming videos, web mail, office productivity software, or social media."
The cloud has become the resource many companies turn to when they need large amounts of digital storage, constantly updated SaaS (software-as-a-service), or high-performance computing capabilities. With the aggressive expansion of AI (artificial intelligence) in applications, even smaller companies can benefit from the computing power available in the cloud.
A subset of the cloud concept is the use of those remote servers and computing power to do analytics, including forensics and fraud detection. That market, cloud analytics, was worth about $13 billion in 2018 and, according to Fortune Business Insights, will increase to $72.4 billion by the end of 2026, a CAGR (compound annual growth rate) of 24.3%. This was reported in their new paper, Cloud Analytics Market Size.
The report sums up the reasons for this growth:
Cloud analytics is a platform that businesses can use to help make faster strategic decisions by giving them faster access to real time data.
The ability of cloud analytics to enhance the business's operations will have a direct impact on the growth of the market in the coming years.
The increasing use in fraud detection activities will lead to a wider product adoption across the world.
The use of IoT and AI will contribute to the growing demand for the product.
Cloud analytics help companies obtain detailed information of their users and subsequently eliminate the need for complex processes.
The increasing number of product launches by major companies, with the aim of catering to increasing consumer demand will aid the growth of the market in the forthcoming years.
For the construction industry, there are many opportunities to leverage the cloud. For instance, perhaps one of the most obvious for companies is improved efficiency and productivity. Now companies can easily connect to others in the field and this enables the ability to better manage cost and work scheduling.
Many construction firms also repot, another significant benefit to the cloud is collaboration among the project teams. Since managing projects and keeping costs inline tend to be tricky, contractors have been able to use the cloud as a way for teams to share documents and drawings without slowing down the progress of a projects. In many cases, this improved communication helps projects fall within the estimated budget. Thus, the cloud helps the entire team stay on schedule, ensuring projects are completed on time and on budget.
Was this article helpful?
9
Posted by:
👨 David A. Hill